3' Transfer Shower with Return Flange and Shelf
Product code:
SS3842RFA

|

38" x 41-3/4"

Exterior Dimensions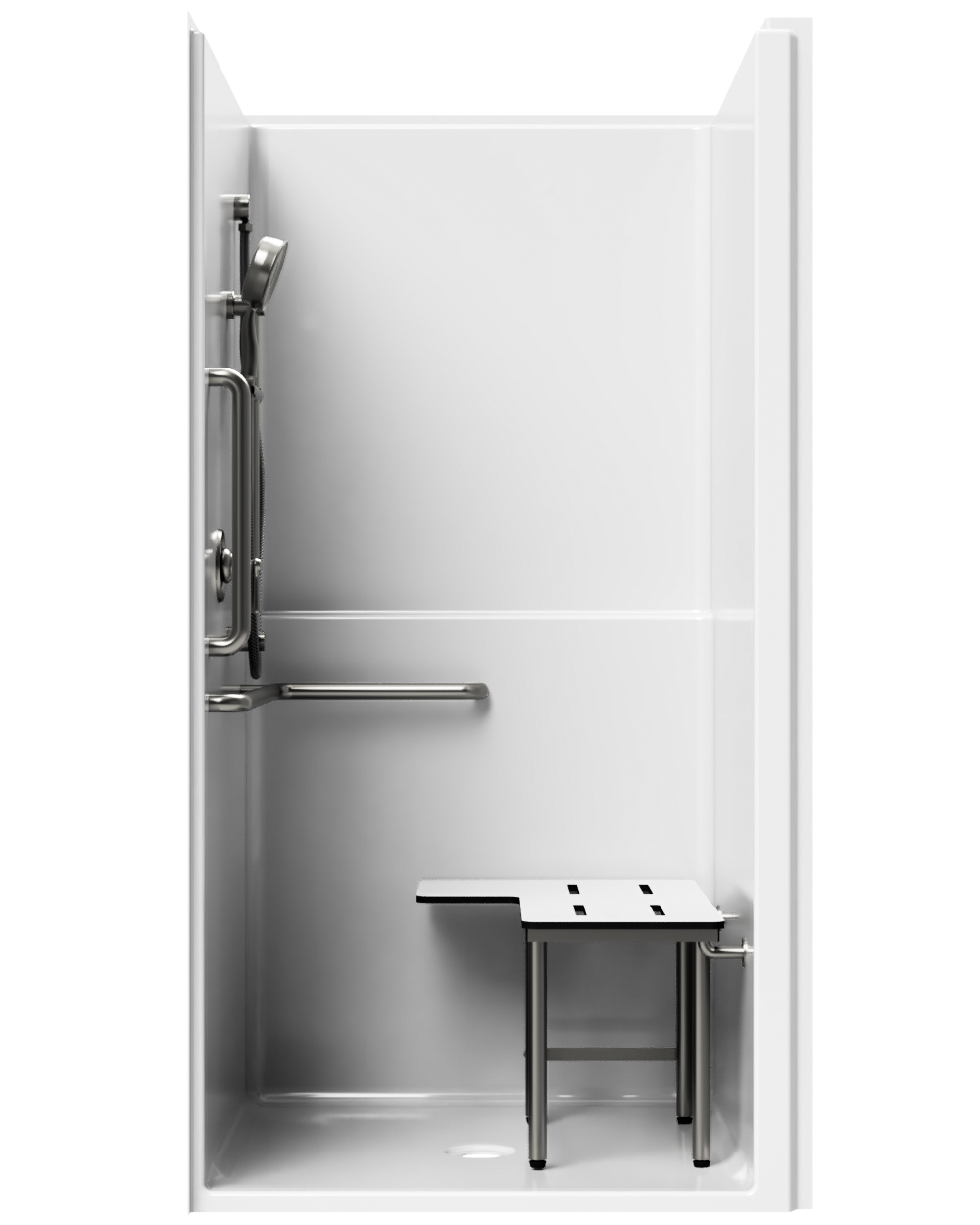 can we help you with an estimate?
The SS3842RFA fiberglass transfer shower stall is constructed from two separate layers of fiberglass reinforced composite, a polyester spray layer, and an unsaturated polyester gel coat finish that helps prevent cracks, chips, and other damage. With added reinforcement built into the design, this ANSI and ADA compliant shower stall is easy to install and can fit into a wide variety of bathroom designs and layouts.
Clear floor space of 36″x 36″

Available in 1⅜" or ⅝" threshold height

Anti-slip floor design

Built-in reinforcement to support

ADA compliant grab bars

and

seat

Pre-leveled bottom plate that requires no mortar or leveling for installation

A weight of approximately 120 pounds