Handmade construction, durable materials, and compliant designs.
That's the EverFab Advantage.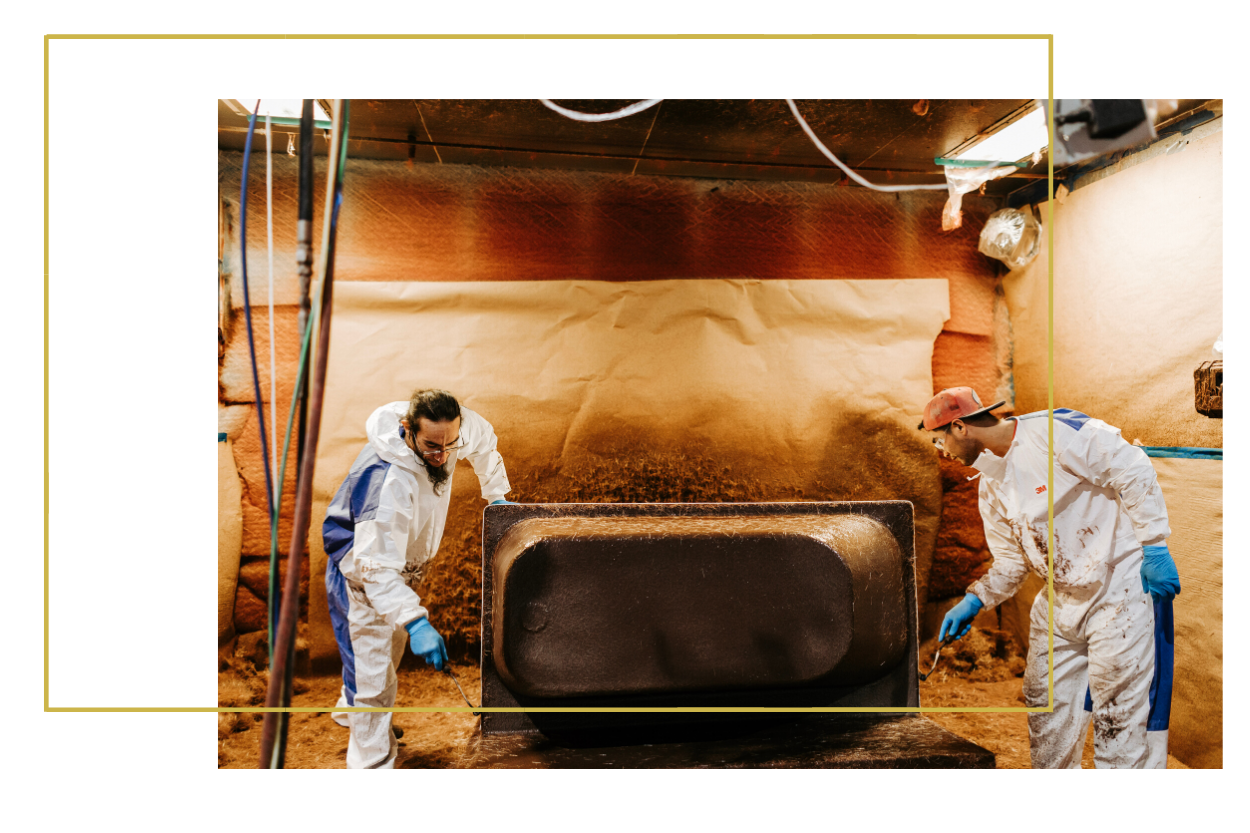 HANDMADE SHOWER CONSTRUCTION

The one-piece fiberglass shower stalls offered at EverFab are all handmade by our talented team of professional bath and shower artisans. We meticulously sculpt and construct each model by hand to ensure our customers have the kind of durable shower units they can comfortably rely on for years to come.
Multiple Layers of Material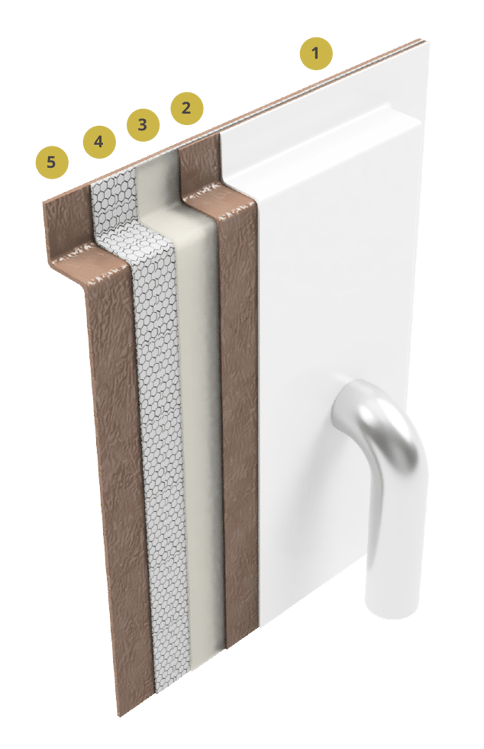 Gel Coat Finish: An extra thick gel coat prevents print-through, which can occur when textures from the other composite layers can be seen and felt on the shower unit's interior finish.
First Layer of Fiberglass: The fiberglass EverFab uses in its shower construction contains more glass and less calcium sulfate, which leads to stronger units that are less prone to damage during installation and daily use. This first layer is sprayed onto the unit and rolled out by hand to guarantee smooth handling.
Spray Core: This coating strengthens the handmade shower unit's entire composite structure by filling in any air gaps that may have been left by the first layer of fiberglass.
EverFab Core Material: Instead of relying on wood or cardboard, EverFab uses a lighter, stronger core material that follows the units' curvature, allowing each layer of material to chemically bond.
Final Fiberglass Layer: Like the first, this layer of fiberglass material is rolled on by hand and guarantees that the unit possesses a stronger cure and smoother handling.
Buying a shower from EverFab means you can rest easy in the knowledge that your unit will arrive on time and in pristine condition. In addition to the durable materials used in our handmade shower construction, we also take extreme precautions when transporting our products. These precautions include: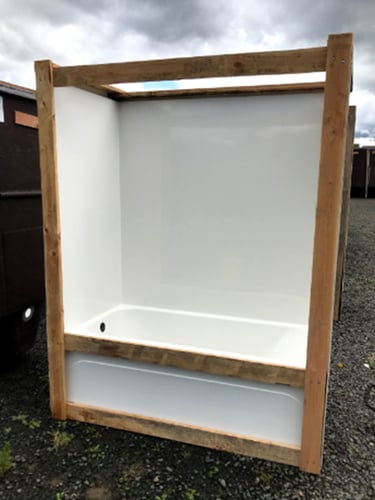 Installing a wooden perimeter around the unit to protect the skirt, apron, and flanges from damage during transit.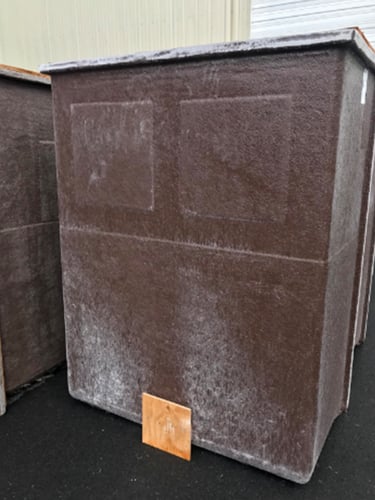 Placing a wooden board on the back of lower-profile models to prevent the drain and shower bottom from sitting directly on the ground during shipping and storage.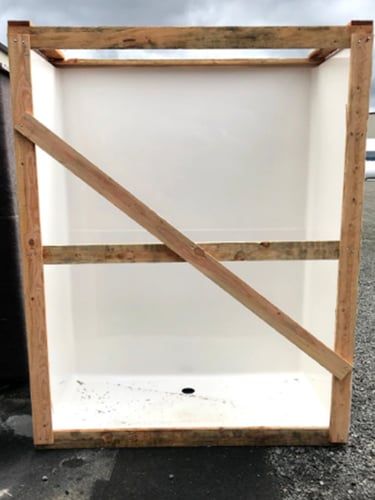 Placing a diagonal board on 5-foot shower stalls for added structural protection.