EverFab had Carlson Testing Inc. (CTI) put two of its units to the test.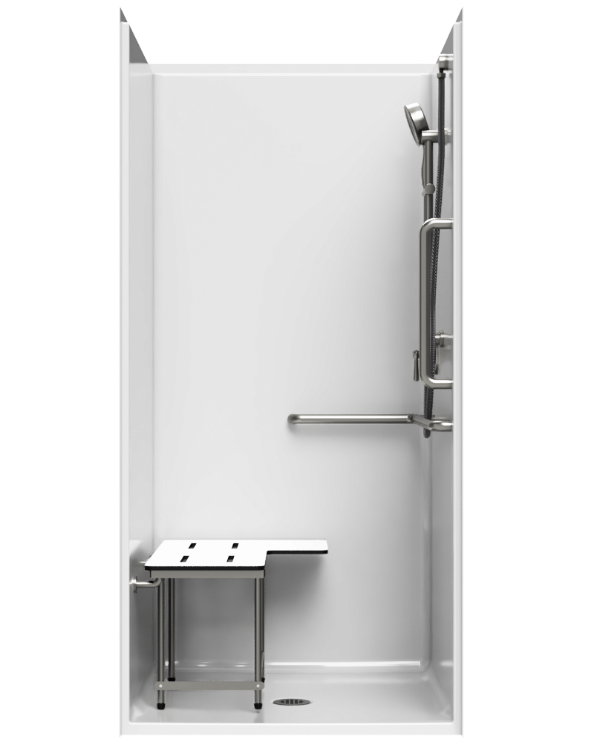 Durability might be the most essential trait sought by architects, designers, and users of shower units. Far too often, subpar shower materials are used which leads to cracks, chips, and damage that look terrible and can compromise the unit's structural integrity. But with EverFab's fiberglass shower units, you can be confident that the model you're investing in will last as long as you need it to.
To prove the durability of EverFab's shower bottom seat, as well as its built-in supports, Carlson Testing Inc. (CTI) conducted a load test on two of our fiberglass shower units.
CARLSON TESTING INC. STRENGTH TEST RESULTS
CTI's strength and durability test was conducted on the ADA compliant shower model S3839A, the ADA compliant shower tub model TS6032A, and the factory-installed grab bars and ADA shower seat included in both units. The test showed the following results for both ADA compliant shower models tested:
The factory installed grab bars supported nearly 1500 lbs before failing and the field-installed shower grab bars supported at least 250 pounds of weight.

The factory-installed ADA shower seat supported 1,000 pounds of weight without failing.
As a result of this test, EverFab's fiberglass shower units with factory installed accessories were proven to support 4x the ADA shower seat and ADA grab bar weight requirements, as outlined in the 2010 Americans with Disabilities Act Standards for Accessible Design.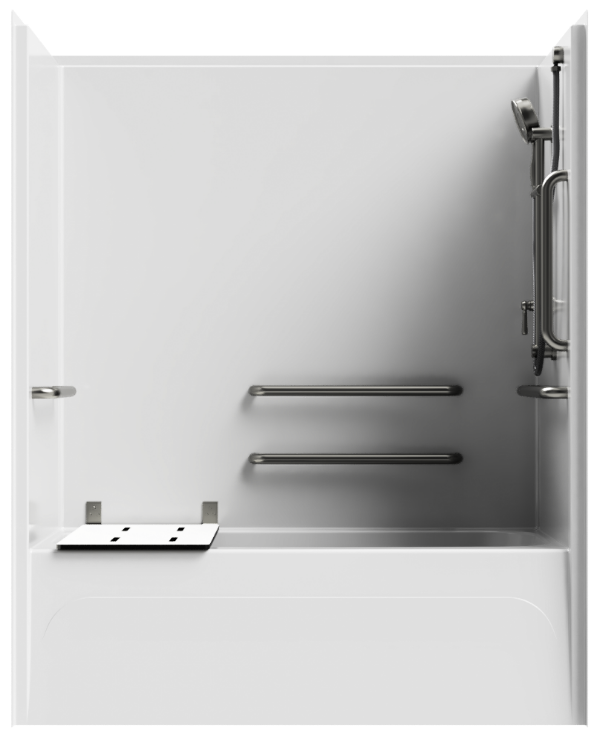 Constructed From
Better Shower Material
EVERFAB CORE MATERIAL
Eliminates warping and waving of the fixture walls.
Finished fixtures weigh 50% less than plywood backed units without sacrificing the unit's strength.
Materials similar to EverFab's Core Material are used in other fiberglass industries to reinforce boat hulls, boat exteriors, and wind turbine blades.
STRONGER THAN WOOD & CARDBOARD
Both wood and cardboard prevent the fiberglass layers used in shower construction from bonding, which can lead to separation and peeling.
Shower manufacturers that use wood or cardboard often do so because they are cheaper and less labor-intensive materials to work with.
Wood and cardboard backed fixtures can swell or distort when rained on in a wholesale yard or on a job site; EverFab Core Material will not.
Wood backed fixtures are heavy and often require multiple people to maneuver and install.