5' Alternate Roll-in type Shower
Product code:
S6339RWA

|

63" x 39" Exterior Dimensions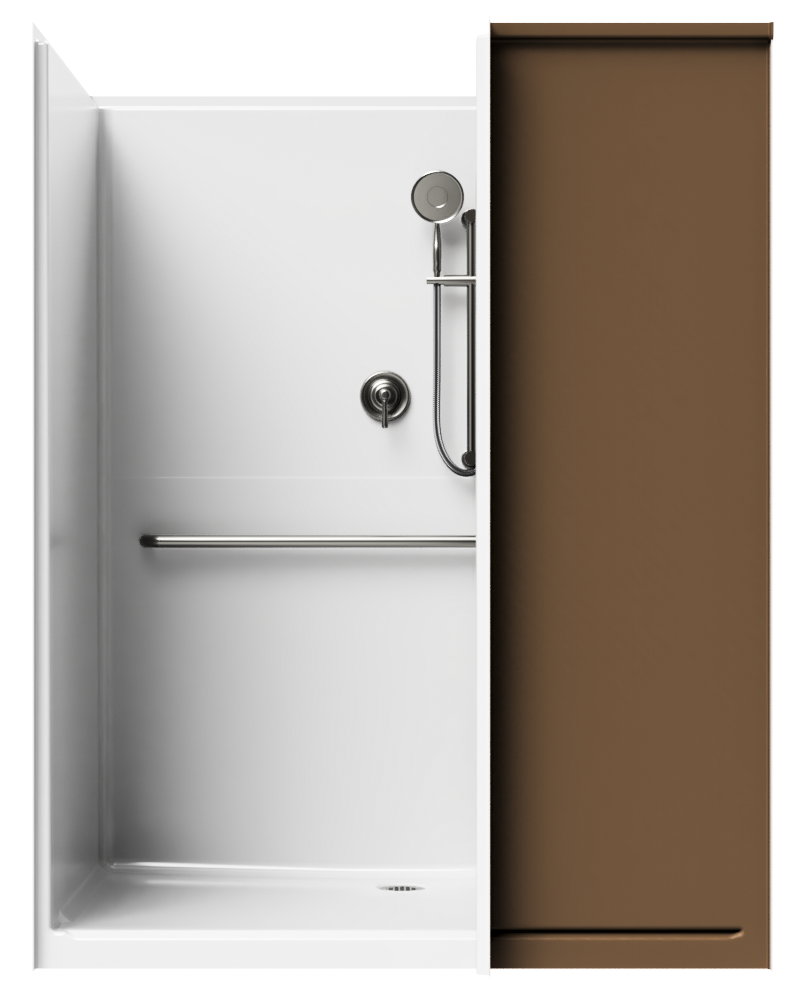 can we help you with an estimate?
The S6339RWA is an alternate roll-in type shower with reinforcing bottom plate and anti-slip floor. It meets ADA, ANSI, and California Title 24 requirements and is reinforced for installation of an ADA compliant grab bar and seat.
Anti-slip floor design

Built-in reinforcement to support ADA compliant grab bars

and

seat

Pre-leveled bottom plate that requires no mortar or leveling for installation

A weight of approximately 195 pounds