5' Tub-Shower Combo Unit with Shelf
Product code:
TSS6032A

|

60" x 32" Exterior Dimensions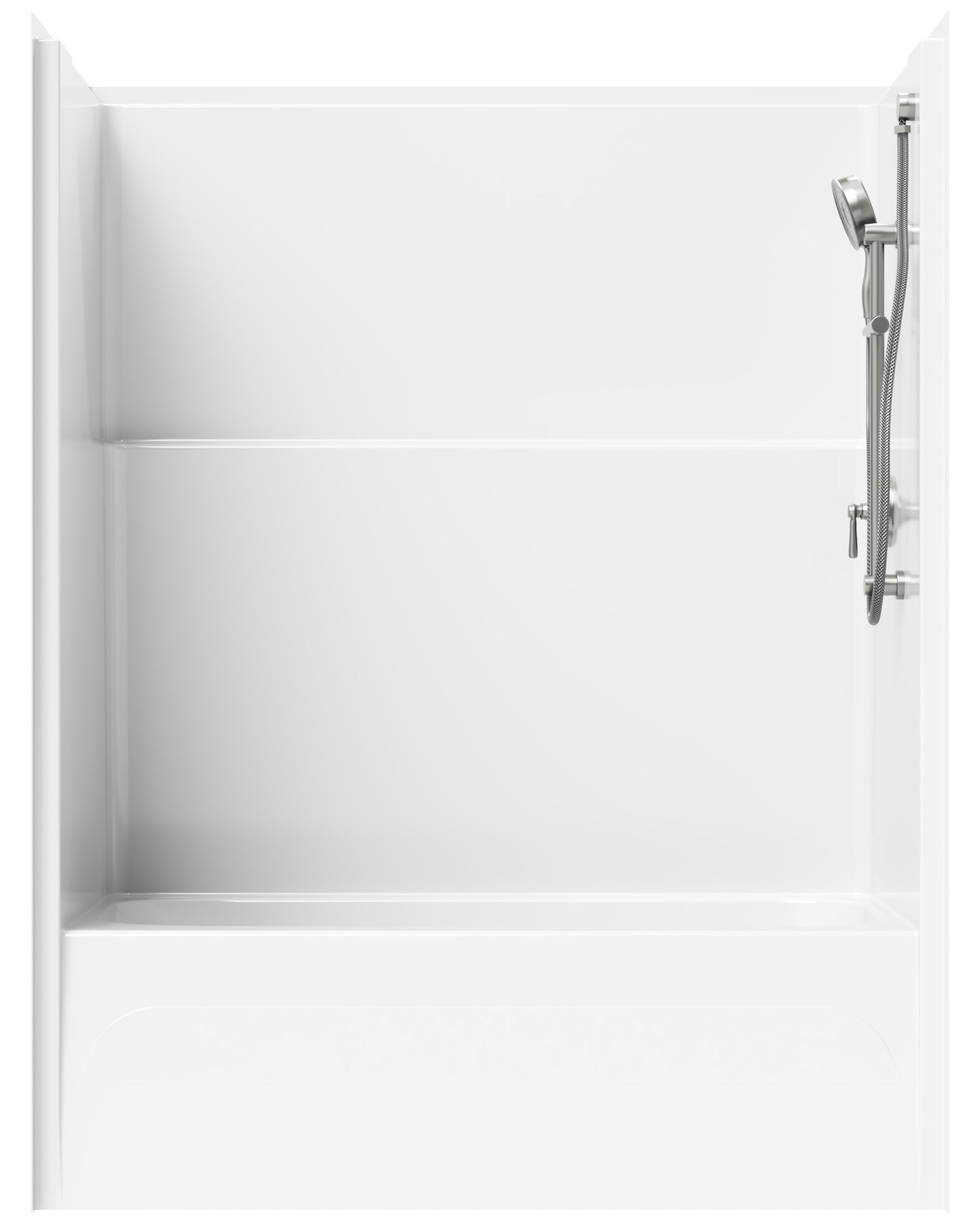 can we help you with an estimate?
A one-piece tub shower combo unit needs to be built to last, and with the TSS6032A, that's exactly what you'll find. Constructed from two layers of fiberglass reinforced composite and supported by an intermediate layer of polyester spray core, the TSS6032A is a 5-foot tub shower combo unit that's easy to install and will hold up for years to come.
39-gallon capacity

Anti-slip floor design

3" above floor rough

Built-in reinforcement to support ADA compliant grab bars

and

seat

Pre-leveled bottom plate that requires no mortar or leveling for installation

A weight of approximately 135 pounds