The Value of EverFab in Assisted Living Facilities
WITH COMMUNITIES ACROSS THE American Northwest

A senior living developer was accustomed to installing fiberglass showers from a well-known brand in a previous life as a plumbing contractor. Repeated quality control shortfalls (especially with the bottom) led him to change his ways and test EverFab's promise of a superior product. Our showers arrived in perfect condition and the bottoms have never failed.


Mosaic Management develops, builds, owns, and operates the finest senior housing communities in the American northwest. The 11 thriving Mosaic communities (and counting) across Oregon and Montana offer seniors dignity, respect and comfort as they celebrate their golden years. The company's motto is, "Compassionate caring people building community in every location we serve."
Kelly Harder joined the Mosaic family in 2017 as their Director of Development and Construction. He has more than 30 years of involvement in developing and building senior living communities, including time spent as a plumbing contractor and with a product and fixture wholesaler. This broad industry background has given him a deep understanding of the pain points involved with assisted living shower installations.

Kelly's goal is always to bring the best and most practical designs, techniques, and technology to Mosaic's new and refurbished communities. He knows the value of sturdy, ADA compliant showers that will feel like home and stand the test of time.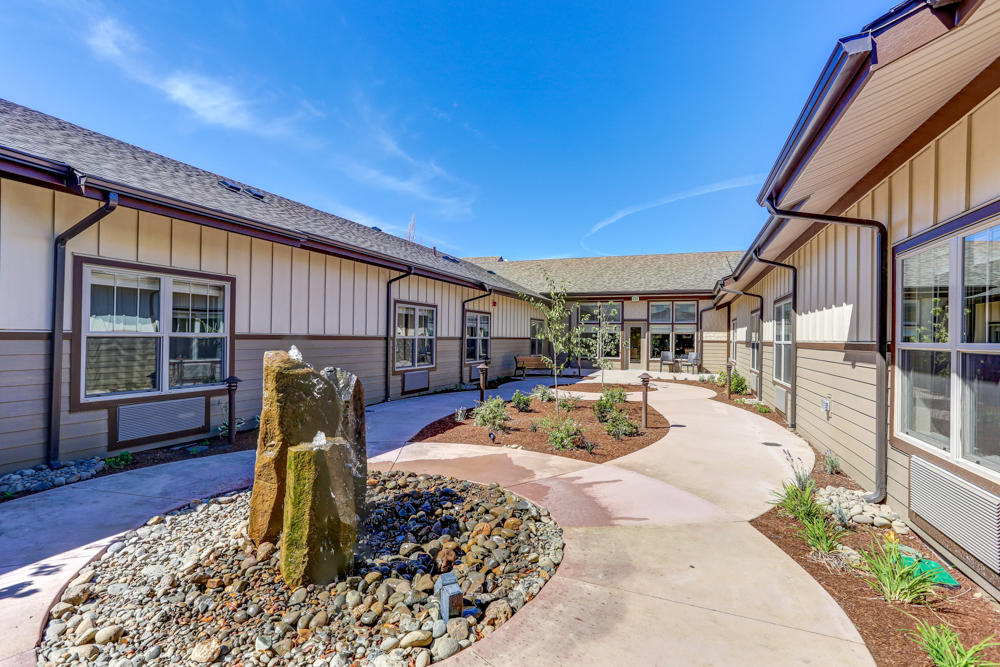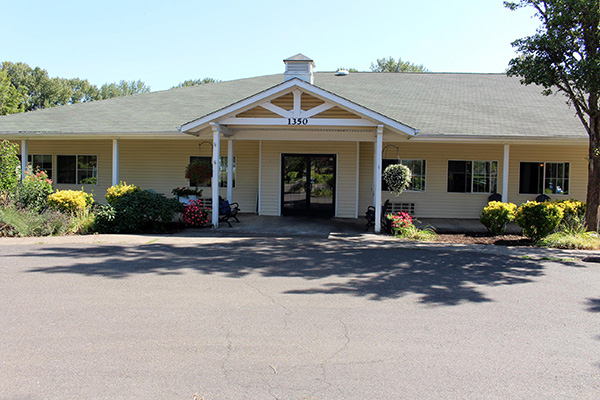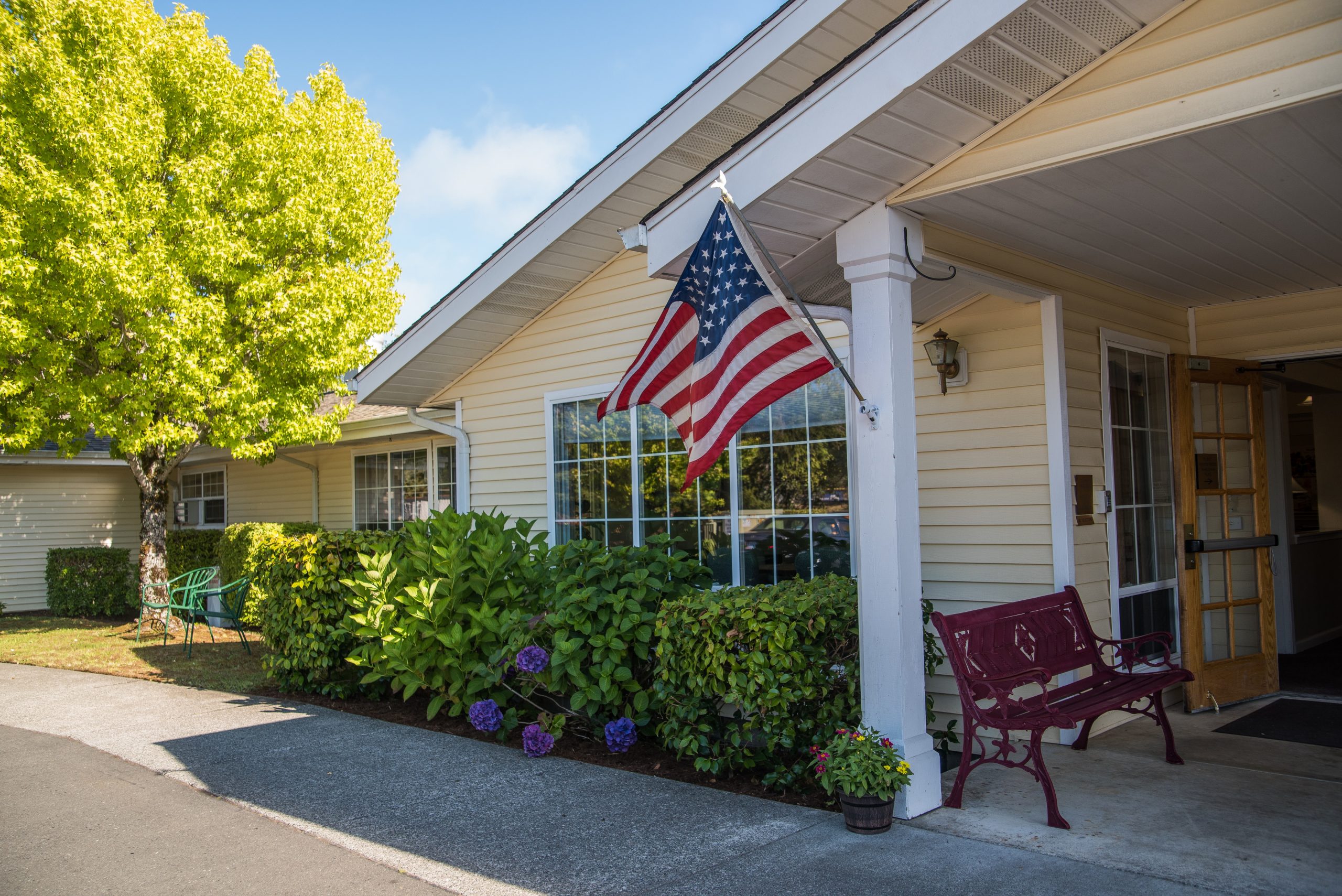 In Kelly's decades of experience in assisted living developments, repeated quality issues with one of the major shower manufacturers had proven an ongoing source of frustration.

For example, when Mosaic acquired a building in Sheridan, Oregon that was built around the year 2000, showers from that brand were included throughout. Unfortunately, all of them needed to be rebuilt on account of bad installations and poor floor pan quality after less than 20 total years of use. "They just had bad bottoms," Kelly recalls.

Bottom sagging, damage, and cracking is actually the most common—and costly—quality control issue in the fiberglass shower industry. Ongoing maintenance experiences with the same brand (in a previous role as a plumbing contractor) had left a bad taste in Kelly's mouth.

Their barrier-free showers had often led to bathroom drainage issues. Out of every 100 showers delivered, one would come with a structural flaw that led water to drain out the front. Identifying and troubleshooting this issue was rarely possible before installation. Unfortunately, post-installation fixes are costly and complex.

It was time to look elsewhere.






Once you install a shower and it doesn't work right, you have to go in and cut the bottom out and redo it. Finishes and quality control are important. EverFab has superior quality and a superior finish."

- Kelly Harder, Mosaic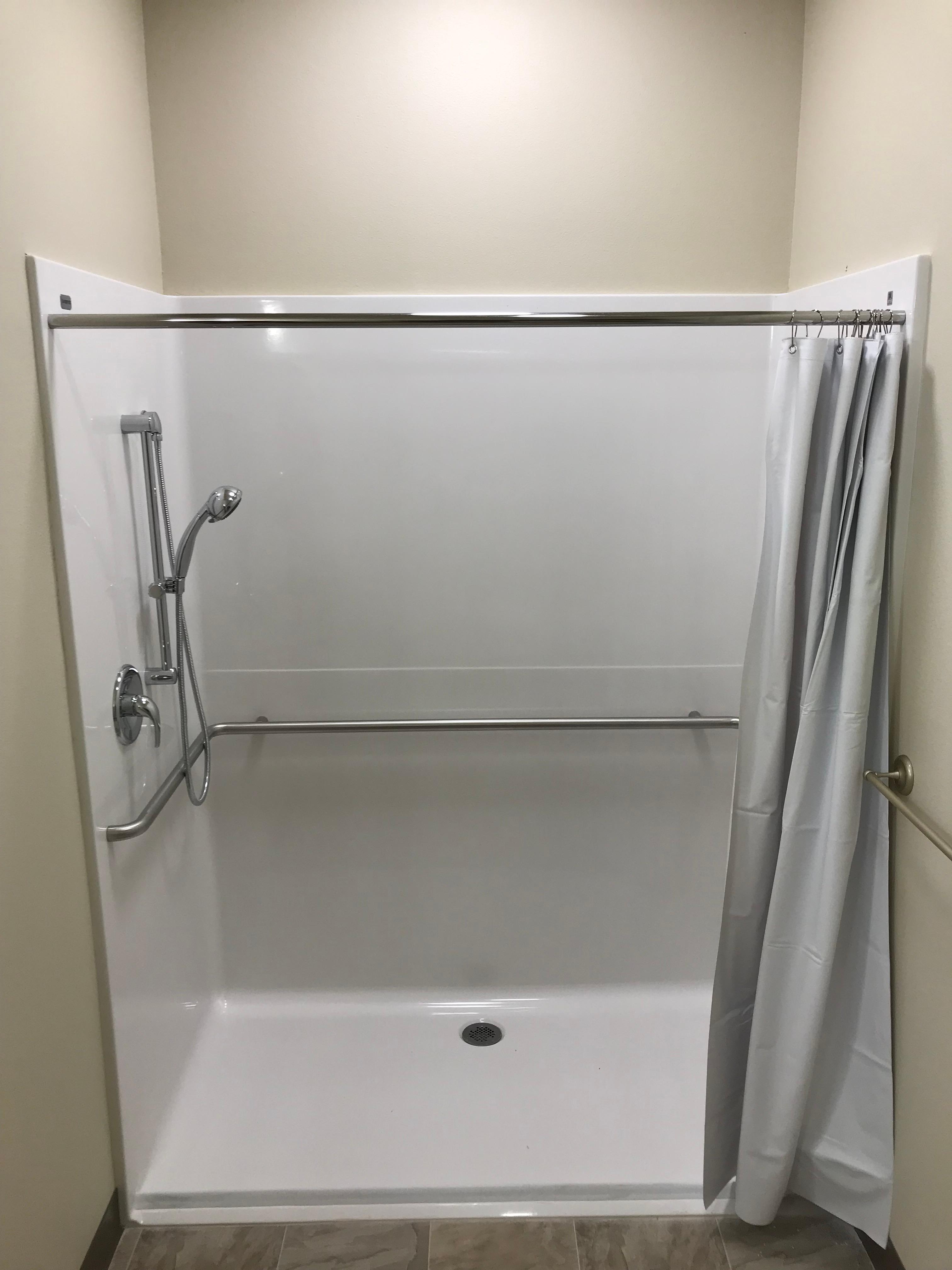 It didn't take long for Kelly to develop a clear impression of EverFab's quality and service: "They're both, in my opinion, outstanding." Kelly appreciates that the EverFab product comes from a long tradition of well-built showers with the most reliable bottom design in the industry and customer service to match.

On one recent project, Mosaic experienced unexpected complications with the on-site installation team that were unrelated to the EverFab shower units themselves. Nonetheless, Kelly recalls that EverFab expended considerable effort to help his team work through the scenario and finish out the project exactly as intended.

I think they go the extra mile to build a quality one-piece or multi-piece fiberglass product. Anything the customer needs — they're very considerate of their customers."
- Kelly Harder, Mosaic

The units all arrived in perfect condition and ultimately installed with a flawless finish. The fully reinforced shower walls impressed Kelly with their freedom to accept ADA-compliant grab bars, seats, or other accessories whenever and wherever he needed them. The diamond-cut, pre-leveled bottom support was the best of all. He can tell "they're gonna hold up for the long haul."
For Kelly, this project demonstrated both the EverFab commitment to reliable service and the team's incredible attention to quality control.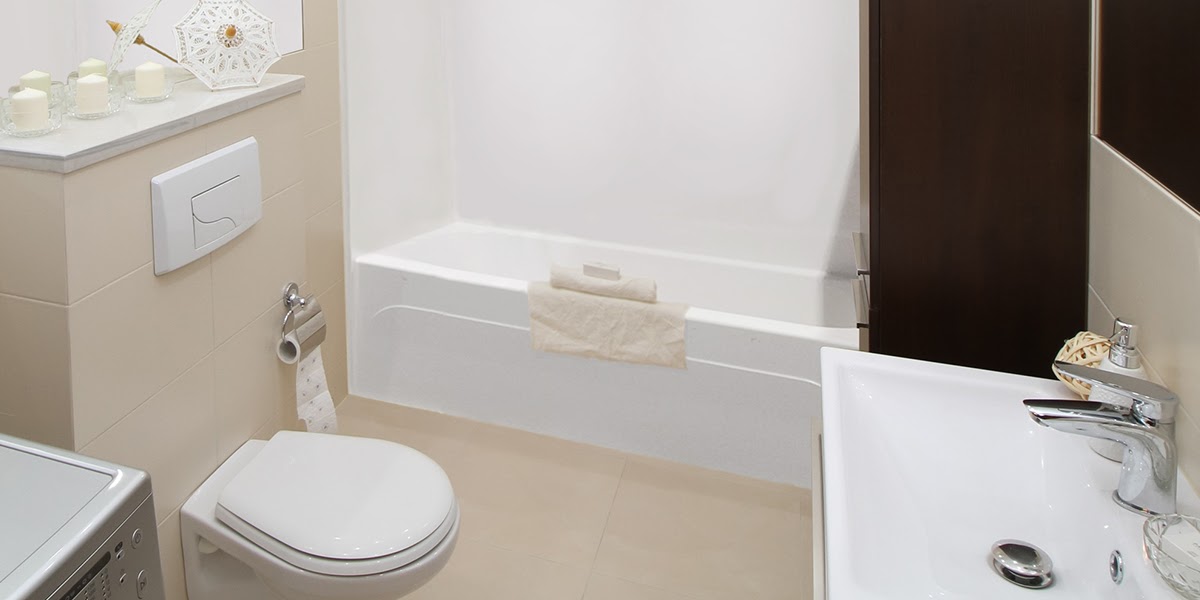 Units Delivered on Time:
100%
Drainage & Structural Flaws:

0
Kelly has continued his relationship with EverFab through four development projects, with two still ongoing. The true cost savings have been incredible, but tough to quantify due to the vast impact they've had on the development lifecycle.

By investing in EverFab's superior fiberglass products, Mosaic has set itself up for savings throughout the life of the showers. Rebuilding a substantial number of showers (as in the Sheridan project) is both a considerable expense and a monumental inconvenience to the residents. The value of resident comfort is intangible, but critical to the success of the Mosaic mission.

There's also the lost revenue to consider when a unit can't be rented due to an ongoing shower retrofitting project. Kelly knows that his upfront investment in an attractive and durable product will serve every Mosaic community with consistent quality and no headaches for years to come.
When asked if he'd recommend EverFab to other developers of assisted living facilities, Kelly didn't hesitate: "Absolutely." Their two latest projects are still moving towards completion, and Mosaic is sure to continue looking to EverFab for quality fiberglass shower units in future projects.

One development of interest is EverFab's recent move to full-height reinforcement on every shower they make. A conventionally reinforced unit would include additional backing only in areas where ADA-compliant grab bars typically go. The move to full-height reinforcement, standard in all EverFab units, takes away any question of where accessories will work.

For Kelly, this change highlights EverFab's willingness to innovate and improve upon their already industry-leading products. He'll be able to take advantage of this newer, sturdier design on his next project with no increase in the price of the units. EverFab continues to offer the most practical, cost-effective quality and longevity in the industry.



The idea is to make senior living as safe, enjoyable, and rewarding as possible for our seniors and EverFab is a great way to get there."
- Kelly Harder, Mosaic