can we help you with an estimate?
Types of ADA Compliant Shower Seats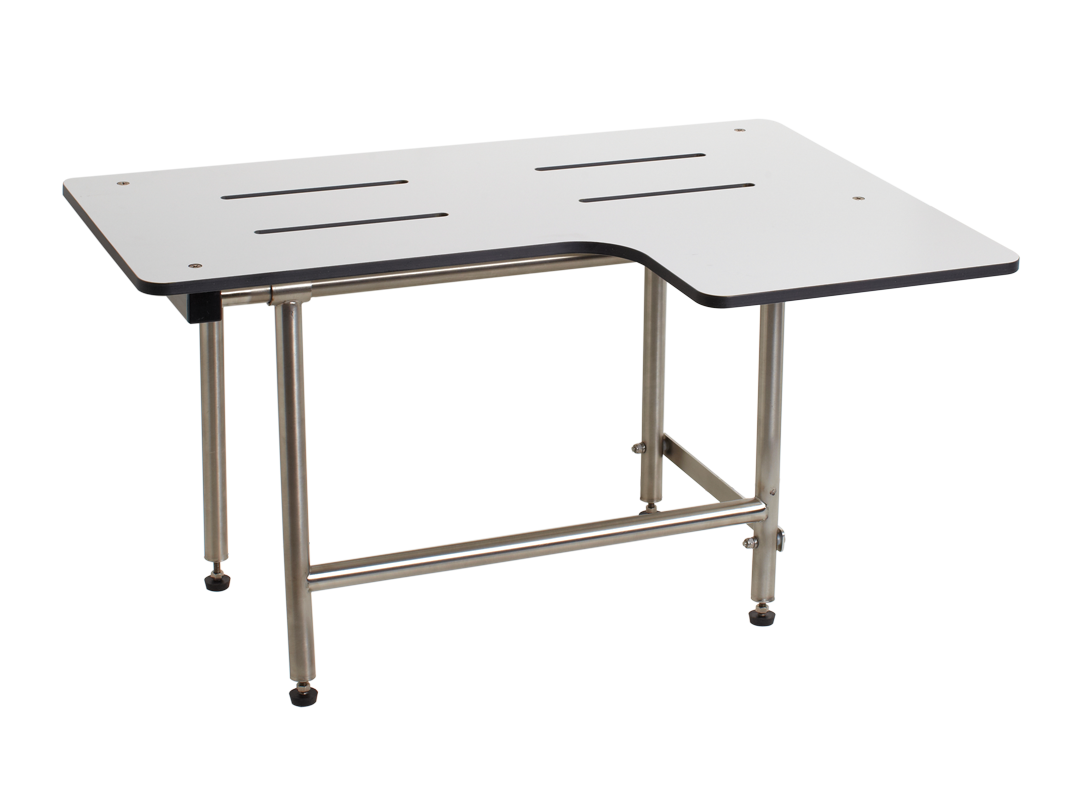 L-Shaped SHOWER SEATS
32" X 22 ½" EF-3839-LS
28" X 22 ½" EF-6334-LS
30" X 22 ½" EF-6336-LS
47" X 22 ½" EF-4452-LS
EverFab's ADA folding shower seats are constructed from a durable and water-resistant phenolic material that can support 1,000 pounds of weight. These ADA compliant shower seats can be installed in the factory or on-site without the need for further backing or reinforcement, as each of EverFab's shower stall units is built with EverFab's reinforcing composite core material.
Meets ADA and ANSI requirements for size and strength when installed correctly

Support up to 1,000lbs

Available in satin stainless steel and chrome finishes

Approximate weight of 35 pounds